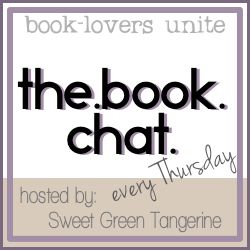 It seems that I only sporadically participate in book chats, as my last one was so long ago, but here I am again! This week's chat is about school reading assignments, so I'm going to break it into three parts:
- Favorite Assigned Books
- Assigned Books I Never Finished
- Books I Think Should Be Required Reading
Looking back, I really am grateful for assigned reading, because I discovered some great books that I would have probably never read otherwise. Here are some of the ones I am most grateful to have read:
Wow, so many great assigned reading books! I really had some cool teachers over the years....I think that part of why I enjoyed these books so much was that we got some really cool field trips or class discussions because of them. It's great to be able to connect with your peers because of what you're reading!
I really can't think of any others at the moment, but I'm sure there are others that I either didn't finish, or didn't start in the first place. I'm not proud of it, but I have been making a mental note to try reading these books again. There's a reason they're considered classics. Maybe they'll go on my list for next year, as I'm hoping to join a classic literature-related year-long reading challenge in January.
There are a lot of great books out there that should probably be read by students everywhere, but this is what I narrowed it down to, as the above three books can be considered relate-able to almost anyone. What do you think?