It's time for another update on what's been added to my TBR! I thought I'd fill you all in on my newest finds, as my TBR list is so long that it may be a while since I feature these gems in reviews. Plus, I personally love lists like these because I always find something good to read! Here's what I added recently: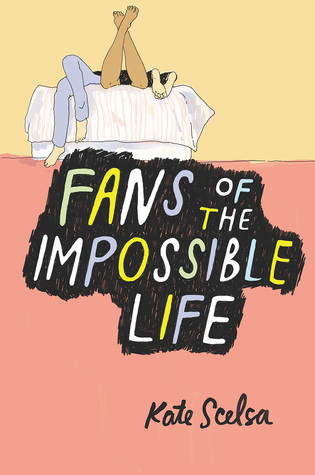 Mira is starting over at Saint Francis Prep. She promised her parents she would at least try to pretend that she could act like a functioning human this time, not a girl who can't get out of bed for days on end, who only feels awake when she's with Sebby.




Jeremy is the painfully shy art nerd at Saint Francis who's been in self-imposed isolation after an incident that ruined his last year of school. When he sees Sebby for the first time across the school lawn, it's as if he's been expecting this blond, lanky boy with mischief glinting in his eye.




Sebby, Mira's gay best friend, is a boy who seems to carry sunlight around with him. Even as life in his foster home starts to take its toll, Sebby and Mira together craft a world of magic rituals and impromptu road trips, designed to fix the broken parts of their lives.




As Jeremy finds himself drawn into Sebby and Mira's world, he begins to understand the secrets that they hide in order to protect themselves, to keep each other safe from those who don't understand their quest to live for the impossible.
Where I Found It: This was a Goodreads recommendation.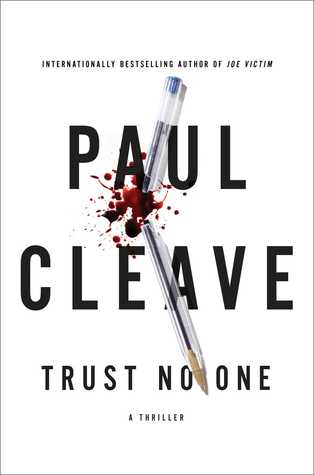 Jerry Grey is known to most of the world by his crime writing pseudonym, Henry Cutter - a name that has been keeping readers at the edge of their seats for more than a decade. Recently diagnosed with early onset Alzheimer's at the age of forty-nine, Jerry's crime writing days are coming to an end. His twelve books tell stories of brutal murders committed by bad men, of a world out of balance, of victims finding the darkest forms of justice. As his dementia begins to break down the wall between his life and the lives of the characters he has created, Jerry confesses his worst secret: The stories are real. He knows this because he committed the crimes. Those close to him, including the nurses at the care home where he now lives, insist that it is all in his head, that his memory is being toyed with and manipulated by his unfortunate disease. But if that were true, then why are so many bad things happening? Why are people dying?
Must have skills in hauling, obeying orders, cooking, and cleaning. Magical talent a bonus. Must be good with heights. Enter Baba Yaga's house to apply.




Most children think twice before braving a haunted wood filled with terrifying beasties to match wits with a witch, but not Masha. Her beloved grandma taught her many things: that stories are useful, that magic is fickle, and that nothing is too difficult or too dirty to clean. The fearsome witch of folklore needs an assistant, and Masha needs an adventure. She may be clever enough to enter Baba Yaga's house on chicken legs, but within its walls, deceit is the rule. To earn her place, Masha must pass a series of tests, outfox a territorial bear, and make dinner for her host. No easy task, with children on the menu!
Where I Found It: It was on my blogger dashboard, and I can't remember for the life of me who posted it!!! I'm sorry! It was the cover that drew me in...


Of the three books, I think I'm most looking forward to reading
Fans of the Impossible Life
- it just sounds like a cute, light read. Also, I really like the title! The only thing I'm iffy about is the nickname "Sebby," which is pretty weird (I'm assuming it's short for Sebastian, which is itself a pretty badass name). I don't really like it when authors try too hard to make their characters' names sound unique, but maybe there's a good reason for that in this novel (or maybe Sebby is more common a nickname than I thought....in which case, I'm sorry if that happens to be your name - I meant no offense!). At any rate, I love the synopsis!
So, what books have you recently added to your TBR?